Don't waste the money you spend to attend trade shows, lease retail space, or host events.  Make the most of it with a dynamic, professional display.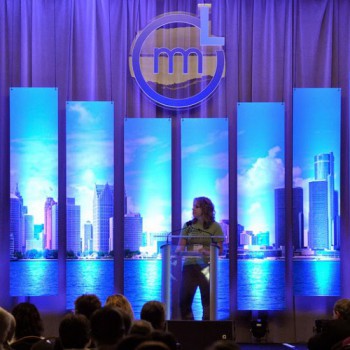 Choose from among the following:
– Trade show booths
– Tablecloths
– Tabletop display boards, signs, and games
– Photo and trade show booth backdrops
– Podium signs
– Promotional materials
… Or have us build something custom to your specifications!
Each of our displays is made to order with the same high quality materials and expert craftsmanship you've come to expect from HG Signs.  Our customers have used them to celebrate grand openings; create professional, branding conference spaces; host parties; stand out from among thousands of trade show displays; and more.
Just because you're still struggling to come up with trade show booth ideas that will make your brand stand out among hundreds of others doesn't mean you have to settle for getting lost in the crowd.  You're already an expert in your industry.  We don't expect you to become an expert in ours as well.  Instead, we are eager to work with you to create something that exceeds your and your customers' expectations, whether that means we begin with a brainstorming session or don't enter the project until you've already drawn up your design.
Don't waste any more time or money on events that don't work for you. Call us now.