With over 20 years as a Washtenaw County sign company, HG Signs has taken on everything from branding to promotions to personal projects.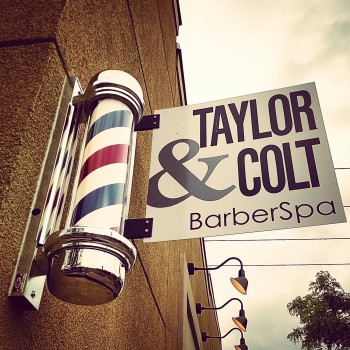 Some of our recent projects include:
– Blade signs
– Outdoor post and panels
– Event and sponsor advertisements
– "For Sale" and real estate yard signage
– A-frames
– Pricing and menu boards
– Maps and directional signs and banners
– Logo and informational standoffs
A full-service sign shop makes branding your business or event simple.
Just give us a call or send us a quick e-mail with information about what you need.  We can take your logo and design a sign from the ground up to suit your location, or we can create a sign from the artwork and specifications you supply us.  We'll even come out and install your signs on location so you don't have to worry about hiring a second company to set up what we create.
The members of the HG Signs team are experts in local and small business advertising because we are a small, local business.  We are proud members of the Chelsea and A2Y Chambers of Commerce as well as the Builders and Remodelers Association of Greater Ann Arbor.  We know what's worked for us, our customers, and our fellow organization members.  We even have the data to back it up.
Here are just a few reasons why outdoor signage from HG Signs is the best value for your marketing dollars:
1.  On-site signs attract 50% of start-ups' new customers, and the correct use of signage can increase your business's profits by an average of up to 15.6&
2.  They reach more people per dollar than any other media, according to a study by the Wharton School of Business at the University of Pennsylvania in Philadelphia
3.  The U.S. Small Business Administration's Marketing 101 course recommends using established vendors for speed, convenience, and reliability … and HG Signs has over 20 years in the industry
Take a peek at our portfolio for more information about our recent projects.